Renewing your wedding vows are becoming more popular today. It is our belief a couple managing to stay together through thick and thin deserves some celebration! If you and your husband or wife have made it to a significant anniversary, or you just want to have a "do-over" wedding, consider a vow renewal on the Gold Coast, Brisbane or any destination location like Bali or Thailand.
Why do couples choose to Renew their kindle..
Your wedding was a hit & you want to celebrate your 5-year, 10-year, 25-year etc. wedding anniversary.
It may be you only got married legally before, and now want to marry religiously or you didn't have much money for your first wedding, and you want a more elaborate wedding.
You got married overseas with only a few people present, and you'd like to say wedding vows in front of all your cherished family and friends.
Or have you had some rocky times in your relationship, and would now like to reaffirm your commitment to one another.
Then other couples choose it as they think simply it would be romantic.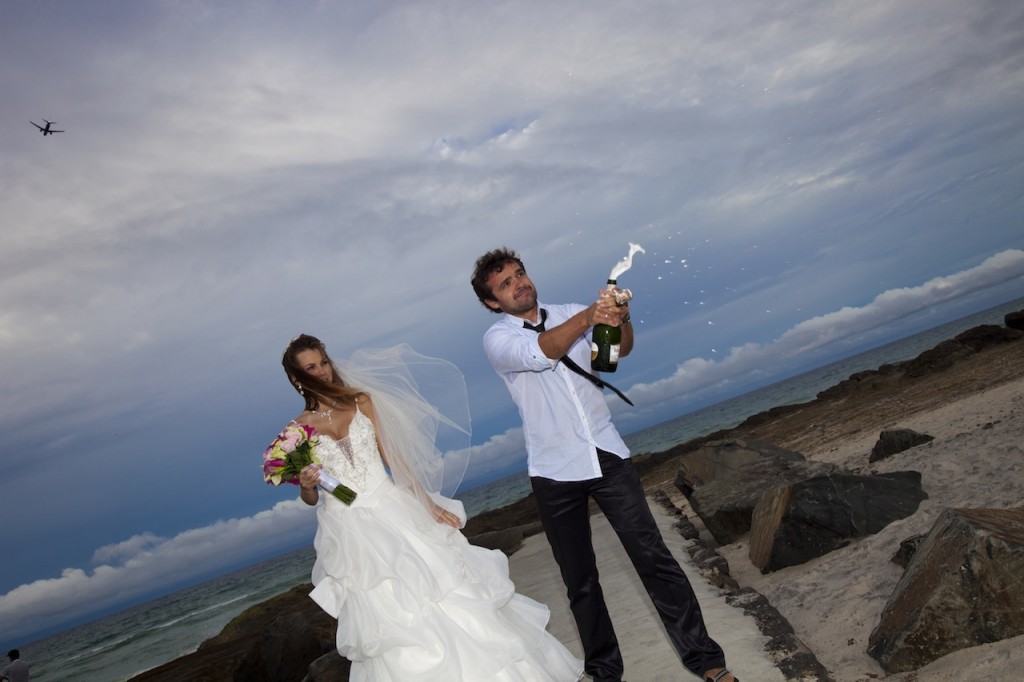 What should we do??
The good news is, there are far less rules and dos and don'ts about vow renewal than almost any other kind of ritual. It can be as simple as the two of you alone in a beautiful location on the sandy beaches of the Gold Coast or in a city garden in Brisbane, reciting vows together with your closest family, or a fancy affair with hundreds of guests.
Just as with any wedding planning, you should begin by figuring out what style of ceremony/reception you'd like, deciding a budget, picking a date and finding a venue. Some couples who are older will have much more money than when they wed the first time; others whose parents helped the first time will have far less. The good news is that vow renewals are cheaper than first weddings, and with less rules on what "should" be done, you can really concentrate on the things that are important to you both.
How Elaborate Should a Vow Renewal Be?
Just like a wedding I believe the renewal of vows should be a reflection of you no one else, so the elaboration comes to what you both would like to do to celebrate this strong love & commitment you share. Many people chose to renew their vows because they were so caught up in the planning and the partying of their first wedding, they felt the focus of the day was taken off of the ceremony. Therefore, most vow renewals tend to be intimate celebrations, with only close family and friends present, and a lunch afterwards at a nice restaurant. Others who didn't have much money for their first wedding have very lavish ceremonies and parties afterwards. Or if you got married overseas and not all your friends & family could be their couples choose to have an elaborate affair with the people that missed them sharing their vows, first kiss as husband & wife.
Who performs the ceremony?
Renewing your wedding vows can be officiated by anyone you choose as it is not a legally binding ceremony – your may even wish just to exchange vows yourselves with no officiant. You may choose a close friend or family member or the officiator from your wedding. This is totally up to you. However I am here to help should you choose. I specialise in creating a unique renewal of vows ceremony for couples who want to re-declare their endless love for each other.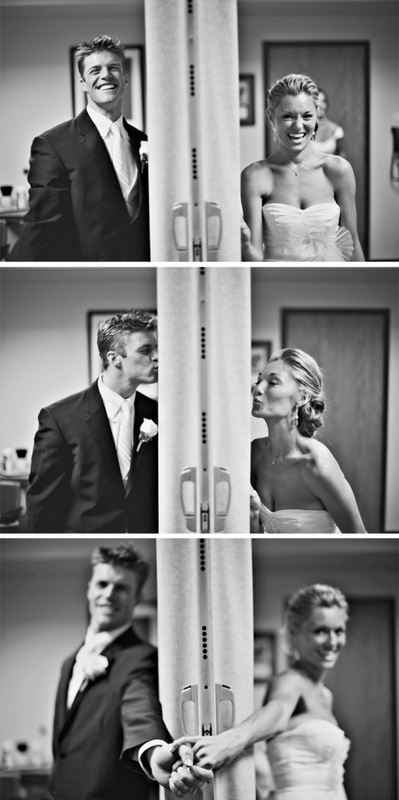 The Etiquette of Renewing Your Vows?
Gifts are out of the question, and make it clear to your guests that this is the case. You are renewing your vows for emotional reasons not to get a new juicer. Use word of mouth or a simple addition to the invitation. "No presents please just your presence"
People may feel strange attending a renewal of vows too soon after the wedding; there are no rules however a good time to consider the renewal is at around 15 years, unless circumstances dictate otherwise.
It may not be you that organises the renewal of vows, it may be your children or perhaps other family members (such as your mum because you eloped the first time!).
Renewing your vows ceremonies can be as creative and personal as you want them to be. Walk down the aisle to your wedding song bring back memories of the first 'I Do' or walk out to 'your song now'.  Let the cover of your invitation feature your grandchild's favorite drawing of Grandma and Pop or even your first wedding portrait. Play your original wedding video at your reception.  Buy new wedding bands for the occasion and have them specially engraved.  It should be completely a reflection of you & your joy & happiness of your marriage.
Where do I start??
Need someone to get the ball rolling or us to style this special touching rekindle of your love, I can help weather it be planning your renewal of vows from scratch or being your officiant for your special day.
Feel at ease, contact me today..