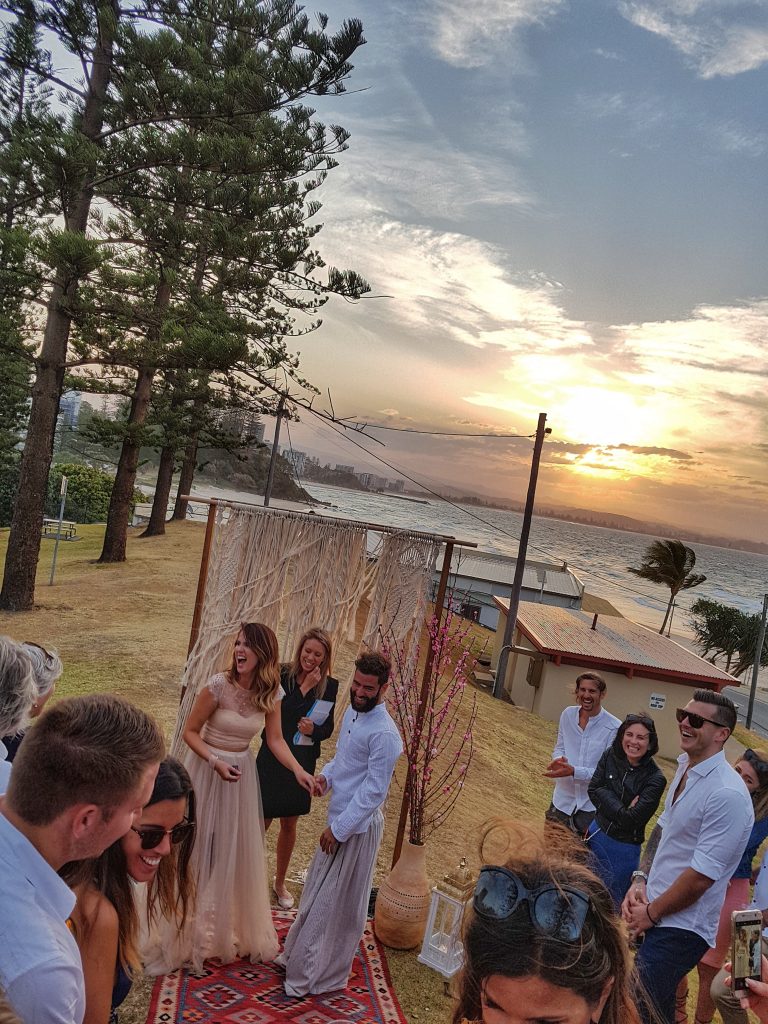 Your wedding day is one of those priceless memories that will stay with you for a lifetime and it should represent you. Finding the right marriage celebrant on the Gold Coast is the first step.
My wedding ceremonies are moments of light, happiness and quite often, laughter. No two wedding ceremonies are the same, because no two couples are the same. Personal, intimate, fresh and engaging, your ceremony will be all about you, and your individual personality.

I am passionate about providing exceptional service for the most important day of your life. My goal is to create a unique customised wedding ceremony indicative of you. I listen, suggest and plan to create a beautiful script just for you.
Let me provide you with the opportunity to relax, feel organised, enjoy your wedding planning and be rid of any drain and create an unforgettable day for you.
My Wedding Marriage Collection Includes:
A marriage ceremony created to personally reflect you and your partner.
All interviews / rehearsals as requested at my wedding boutique/your home or a location suitable to both of us. (<25 km)
All phone/email/fax correspondence as required.
Public liability and professional indemnity insurance.
An exclusive resource e-kit , guidelines that I have written for my clients which includes readings, various rituals & vows to give you some inspiration for your special day.
A beautifully prepared wedding ceremony reflected of you
Preparation and lodgements of legal documents.
A professional PA system
A beautifully prepared copy of your marriage certificate.
Guidance, advice & referrals to the best in the wedding industry
I will also help you write your own 'vows'
Thinking about what you would like to say to your partner on this day and how you would like to show your commitment brings up an overflowing of emotions, and sometimes you may feel there are "not enough words". This is where I would love to help you. There are so many wonderful ways to show your partner how much you love them. It is the little things that you will cherish on this day, and finding "your way" will truly make your wedding one to remember.
Whether I can help you to create your own new "love ritual" or you find a love ritual that touches your heart. You may want personalised vows, a beautiful traditional ceremony, a special hand fasting, a sand ceremony, an indigenous "Love Belt" ceremony, this is your day so lets have fun making it showcase your love for one another.
Feel at ease, contact me today..