Rebecca & Dominic – 26th September 2015

Katie-May & Adam – 3rd May 2014

Jennifer & Barry – 14th March 2014

Brad & Jody – 19th April 2013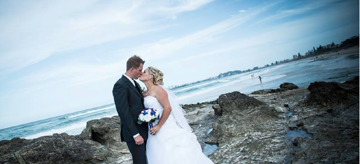 I just wanted to say thank you again for everything that u have done for us. yesterday was amazing and wouldnt have been the same without you and brendan. you are both absolutely amazing and will recommend you both to everyone i no thats getting married!!
You both made yesterday the best day of our lives and hope to speak to you both soon
Thanks heaps
Mr & Mrs Moore (hehe) Xx (4th March 2012)
–
I just wanted to say such a huge thankyou for how perfect the ceremony was on Saturday. I was so happy with the set up, you really made it special for us!
You were by far the easiest supplier to work with – I was so overwhelmed at the start of the planning process and your willingness to help, your professionalism and friendly nature made it so much easier and I really appreciated it. If anyone requests reviews or wants feedback then please be in touch and we will happily assist. All the best for the future and we really wish you every success!
Regards,
Glen and Erin Etherton (17 September 2012)
_
Sorry it has taken so long to get these to you!!! I posted them to you on a disc but I must have sent it to the wrong address because I just got them back in the mail. lol
So I thought it would be easier to email!!!
Thank-you again so much for everything you did to make our day so special, we really appreciate all your time and hard work!! The setup was just perfect and the ceremony turned out fantastic despite the small hiccup, it still was perfect!!
Good luck for the future and your own wedding and good luck with your new bubba (if their born already- CONGRATULATIONS!!!)
Thank-you again,
James and Bianca Watson (14 May 2011)
–
Andrew & I would like to thank you for everything you did for us, you did an exceptional job and we absolutely loved it, more than i could ask for. I would be more than happy to recommend to you to anyone else.
Thanks a Bunch
Leah & Andrew Knight (22 October 2010)
–
Hope you are well. I just wanted to say once again THANK YOU for the amazing job you did on our wedding day!!!!!
Thanks again! You guys did an amazing job!!!!!
Lyn Shen (29 August 2010)
Feel at ease, contact me today..